2019 was a great year for us as it was full of travel and adventure. In September we not only went to Ohio but we also spent most of the month in Paris doing a HomeExchange.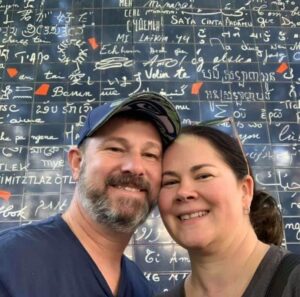 I hadn't been to Paris since I was 17 and Keith had never been. Honestly, we went with low expectations and expected people to be rude. We were, thankfully, wrong. When I went at age 17 it was a very different Paris and people were not polite so this experience was surprising. Our HomeExchange hosts were amazing and everyone we came into contact was friendly and helpful, despite our lack of French. We saw everything Paris has to offer. It's a beautiful city!
We were lucky enough to have several friends from Seattle come visit us and we spent time exploring the city with them. We made a side trip to Geneva, Switzerland due to riots in Paris. We thought it would be fun to escape the city for a few days so hoping a train elsewhere sounded like a great idea. Spoiler alert, it was. We had a great time seeing Geneva and meeting some new people and exploring. We had no idea how expensive that side trip would be, and it was, but we enjoyed our time there.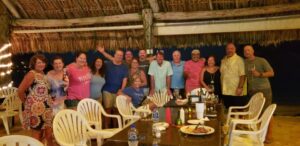 After Paris, we flew back to Ohio and then turned around a few days later and headed to Mexico to check on our condo and stay a week at the Hard Rock Riviera Maya. We enjoyed the downtime to relax with no plans but also to see several of our Mexico friends.
Once back in Ohio, we spent more time than originally planned with my family due to our truck issues. We really enjoyed being there and they were so kind to let us stay longer than planned. Had it not been for truck issues from the accident we would have been on the road to Missouri mid-October. We didn't leave until November but it's safe to say the truck is all fixed and running great. We even added a new backend on her to make towing even better.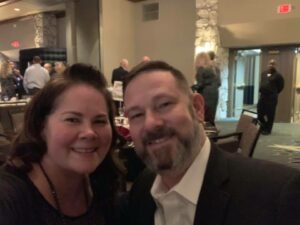 We arrive at our condo in Lake Ozark in November, I started a new online job that is 100% remote (and really great), we joined a gym, and we even joined the local Kiwanis group to get involved with the community and meet some new people. Right off the bat, we signed up to volunteer for the Kiwanis Christmas for Kids event. We attended the event and helped set up and then shop for kids Christmas gifts. It was a really fun experience. We were excited to meet a few new people in the area and have enjoyed a few invites to events. Plus, we both agree we love this area more than we ever thought we would.
Thanksgiving brought my mother to visit and then Christmas brought our daughter, Tristian and her girlfriend, Jaycee. We had such a fun time showing them all around our new town. We also enjoyed tons of laughs in St. Louis with friends drinking wine (lots of wine) and getting stuck in the mud together and then finishing off that side trip with hugging our grandkids and getting to have a little Christmas with them. We feel very blessed.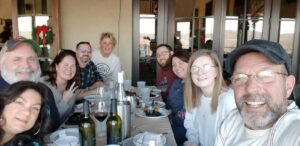 Now, 2019 has rolled out the door and 2020 is here. We made no resolutions but we hope to do the usual get back in shape, eating right and traveling more. 2020 for us already has quite the travel schedule (which I will share in another post), but we wanted to wish you all a healthy and happy 2020.
Happy 2020!!
Love,
Keith & Tarah